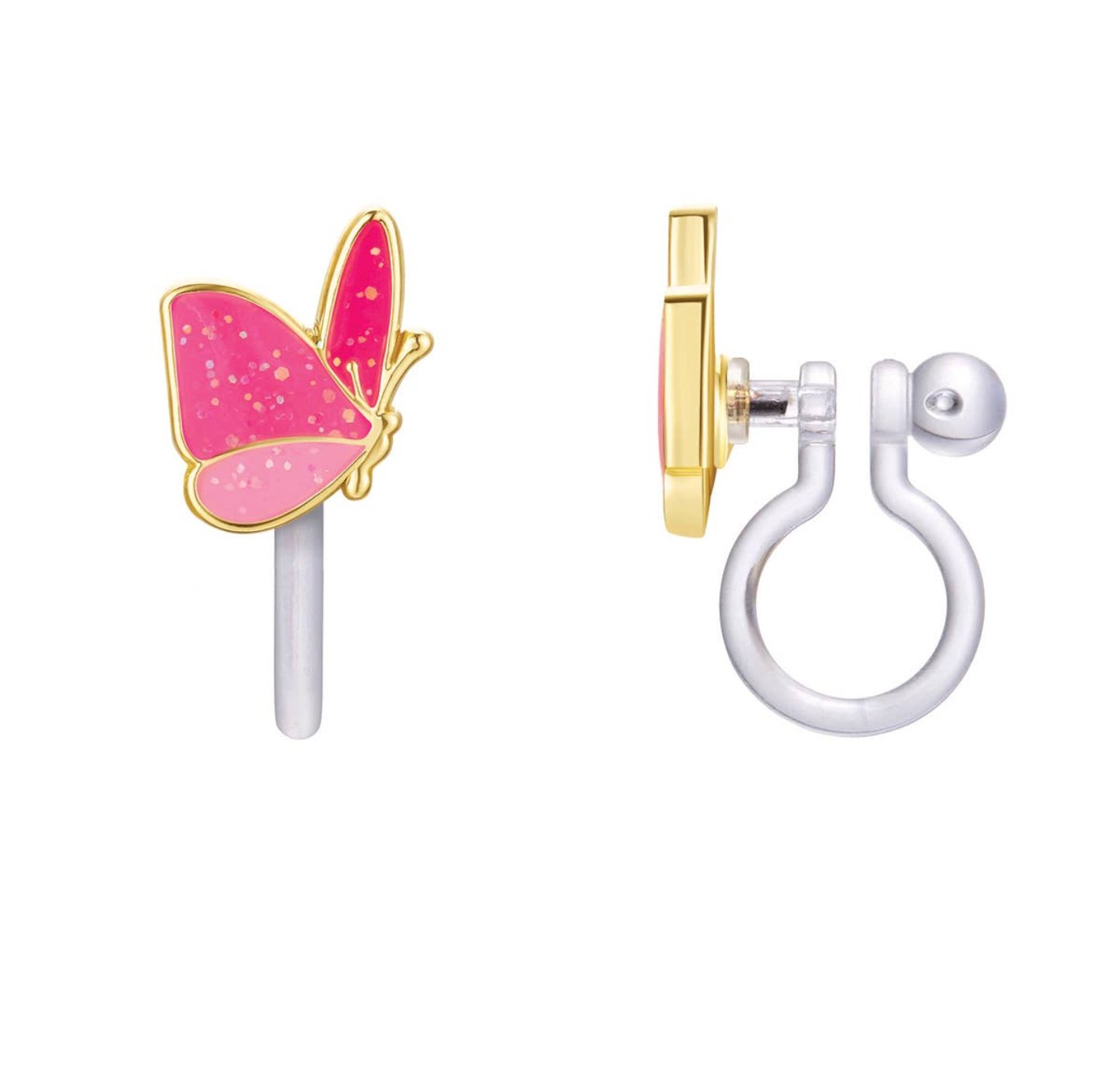 Glitter Butterfly Clip-on Earrings
Girl Nation's popular Cutie Earrings now come in Clip-on. Clip-on is transparent and made out of a soft, non-slip silicone, so it is gentle on little ears.
The Cuties Collection celebrates little treasures that bring joy to kids with on-trend charm; rainbows and unicorns, hamburgers and fries, ponies and piggies to brighten their day.
Give them grown-up quality while maintaining their childhood sweetness with this precious collection; for ages 5 and older.
Gently stretch clip-ons for optimal comfort. Hypoallergenic, Nickel, Cadmium & Lead Free.